Artist Profile
©
Mezzo Soprano
Kseniia Nikolaieva
Represented by
marcin@tact4art.com
+44 79 81 91 88 14
belova@tact4art.com
Representation
Worldwide Exclusive
Upcoming
Past
Maxim Emelyanychev/Richard Hetherington, Conductor
David McVicar, Stage Director

Maxim Emelyanychev/Richard Hetherington, Conductor
David McVicar, Stage Director

Maxim Emelyanychev/Richard Hetherington, Conductor
David McVicar, Stage Director

Antonio Pappano, Conductor
Keith Warner, Stage Director

Antonio Pappano, Conductor
Keith Warner, Stage Director

Antonio Pappano, Conductor
Keith Warner, Stage Director

Biography Highlights
Current Engagements
A Voice from Above Die Frau ohne Schatten Festspielhaus Baden-Baden, return to the Royal Opera House as Suzuki Madama Butterfly and Dritte Dame Die Zauberflöte, The Third Magd Elettra Accademia di Santa Cecilia under Maestro Pappano.

Recent Engagements
A former member of the Jette Parker Young Artists Programme at the Royal Opera House, where she will perform as Suzuki Madama Butterfly, Giovanna Rigoletto, Annina La Traviata, Emilia Otello. Engagements elsewhere include Hivria The Fair at Sorotchynsi, Marta Iolanta, Olga Eugene Onegin, Maddalena Rigoletto, Lyubasha The Tsar's Bride, Dritte Dame Die Zauberflöte.

Education
Kseniia studied at the Ukrainian National Tchaikovsky Academy of Music and was a soloist of the Mariinsky Theatre's Young Artists Program in St. Petersburg and a member of National Opera Studio Program (London). She participated in master classes with Montserrat Caballe, Elena Obraztsova, Eva Marton, Liudmyla Monastyrska, Irina Bogachova, Dmitry Vdovin, Olga Pasechnik, Michelle Breed, Dolora Zajick, Roberto Scandiuzzio, Gustav Kuhn, Rupert Dussman, Anita Rachvelishvili and others.

Portraits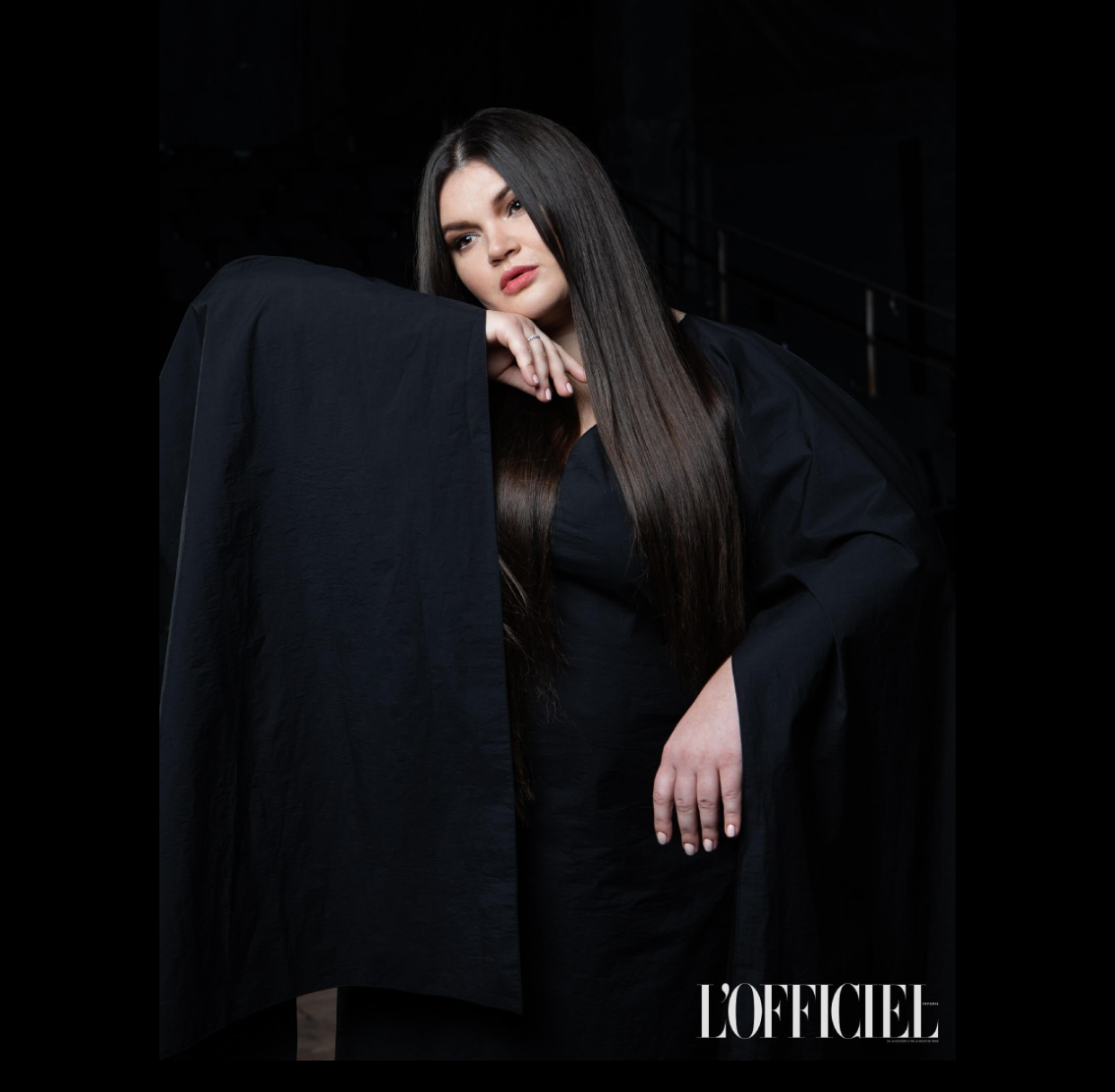 © Jamila Di
Lyubasha's Aria
Rimsky-Korsakov - Tsar's Bride
Lyubasha's Aria
Rimsky-Korsakov - Tsar's Bride
Not love alone
R.Shchedrin
Not love alone
R.Shchedrin
Reviews & Press
The Jette Parker Young Artists at 20
The highlight of the first half, and of the entire evening, was the Act Two Quartet from Verdi's Luisa Miller, with Msabane Cecilia Rangwanasha in the title role, Nikolaieva as Federica, Blaise Malaba as Walter and Chuma Sijeqa as Wurm. To have Pappano in Verdi, the composer he surely is at his greatest, is a treat for both audience and singers (in spite of the fact that there is a long passage of the four singers minus orchestra – how accurate was the return of the orchestra, and how well the singers kept pitch)
- Colin Clarke , Classical Explorer
Stage Highlights
At a glance: Kseniia Nikolaieva: news & press