Artist Profile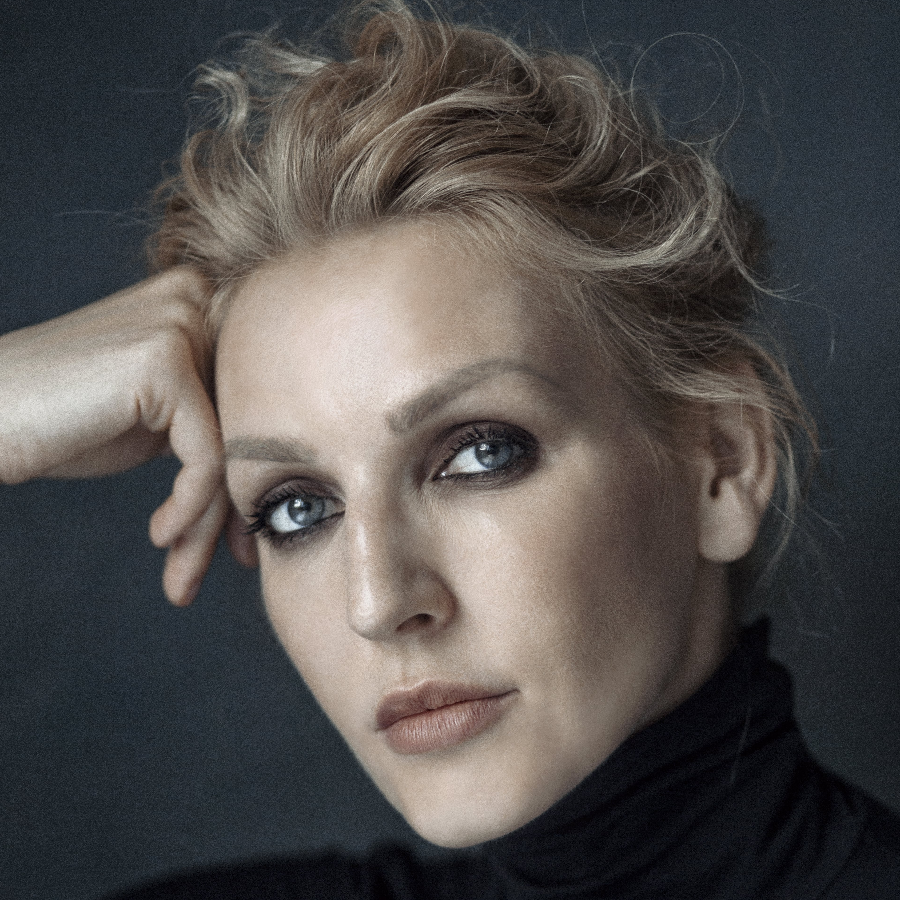 © Jakub Gulyás
Director
Sláva Daubnerová
Represented by
alex@tact4art.com
+4915290004020
ekaterina@tact4art.com
Representation
Worldwide Non Exclusive
Press Kit
Past
Slava Daubnerova, Stage Director

Slava Daubnerova, Stage Director

Slava Daubnerova, Stage Director

Biography Highlights
Recent and Upcoming
Lolita at the Prague National Theatre and Mariinsky Theatre St. Petersburg, Jenufa at Oper Halle, The Excursion of Mr. Brouček at Prague National Theatre (revival), Masterpiece - Performance by Slava Daubnerova, GABRIEL - DRAMA by George Sand, Staatstheater Karlsruhe, returns with new opera productions to Badisches Staatstheater Karlsruhe and National Theatre Prague.
Other Engagements
Romeo et Juliette, Anti-Formalist Rayok, Orango at National Theatre Prague, The Excursion of Mr. Brouček at National Theatre Prague and The international opera and music festival Janáček Brno.
Portraits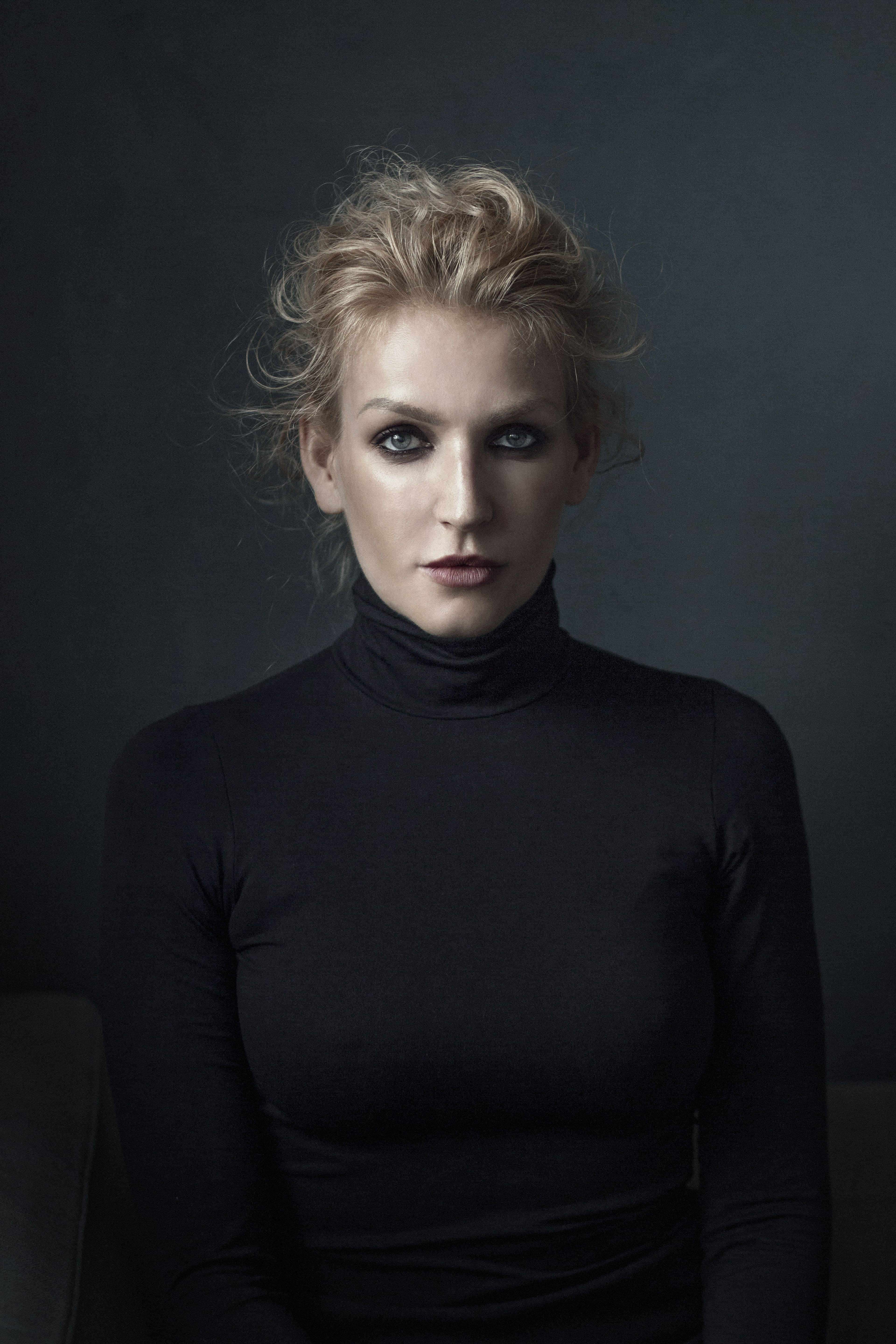 © Jakub Gulyás
Lolita by Shchedrin
Prague National Theatre, 2019
Lolita by Shchedrin
Prague National Theatre, 2019
Interview with Sláva Daubnerová
Interview with Sláva Daubnerová
Excursions of Mr. Brouček by L.Janáček
Prague National Theatre, 2018
Excursions of Mr. Brouček by L.Janáček
Prague National Theatre, 2018
Reviews & Press
Badisches Staatstheater - Elfriede Jelinek - Am Königsweg
Am Badischen Staatstheater hatte "Am Königsweg" in der Inszenierung der slowakischen Regisseurin Sláva Daubnerová eine heftig beklatschte Premiere vor vollem Haus. Jelineks Text hinterfragt, analysiert und seziert Sprache und Ausdruck. Er fand seinen Ausdruck in einer stimmigen und sehr ausdrucksstarken Kombination von abstraktem Bühnenbild, Elektro-Sound, Licht, Video-Einblendungen, unheilschwangerer Musik und sexualisierten Kostümen
- Uta Volz , Pforzheimer Zeitung
Regie führte die slowakische Regisseurin, Autorin und Schauspielerin Sláva Daubnerová. "Am Königsweg" war ihre erste Inszenierung in Deutschland. Jelineks Stück gibt keine Rollen vor. Diese Freiheit nutzte Daubnerová, um sich über die Kanäle Sound, Bühnenbild, Stimme, Kostüm, Licht, Choreographie und Video regelrecht auszutoben. Die fünf Männer verschwinden von der Bühne, tauchen kurze Zeit später wieder auf. Nun tragen sie goldfarbene, freizügige Badeanzüge. Lorbeerkränze zieren ihre Köpfe. Der "König" hat seine Anhänger gefunden. Sie werden nun gehört, sind nicht mehr unzufrieden, unglücklich und ungehört. Sie fühlen sich wie Götter, benehmen sich auch so. Die Hauptfigur erkennt nun langsam die Gefahr, die hinter dem mächtigen Aufstieg des Herrschers steckt. Kurze Zeit später ist die pinkfarbene Figur wieder alleine. Das Klavier nutzt sie ausgiebig: Sie bewegt sich darauf, nimmt mal hier, mal da darauf Platz. Das Klavier könnte als Art Keyboard eines Computers fungieren, das nun schon "angeknackst" ist und ihre Freiheit als Autorin einschränkt. Das Stück "Am Königsweg" ist nervenaufreibend, modern, skurril und rutscht teilweise in die Absurdität. Die Inszenierung ist eigenartig einzigartig, kraftvoll und modern. Das Schauspiel ist erstklassig und zeugt von harter Arbeit und sehr präzisem Timing. Die gesamte Szenerie, kombiniert mit dem Schauspiel und der genutzten Technik, bringt das Publikum dazu, über die gesamte Zeit zu verstummen, um in Ehrfurcht und mit Spannung das große Spektakel zu beobachten.
- Diana Birk , Bietigheimer Zeitung
National Theatre Prague - Shchedrin - Lolita
Mit entsprechender Ernsthaftigkeit einem heiklen Thema wie Pädophilie gegenüber gelang der Regisseurin Slava Daubnerova eine eindrucksvoll intensive Theaterarbeit die in keiner Hinsicht zu wünschen übrig ließ. Das war pures Handwerk und Gefühl für starke Bilder und Differenziertheit, begünstigt durch Komposition und Textbuch, beides aus der Hand von Schtschedrin. Er trifft sowohl musikalisch mit seiner meister haft gestalteten Partitur, die ganz mit traditioneller Besetzung auskommt, als auch mit knapp gehaltenen, stets inhaltlich ohne Umwege auf den Punkt gebrachten Dialogen sehr konzentriert den Kern des Stückes: ein in sich gefangener, getriebener Mann, der sich und andere zerstört.
- G. Helbig , Opernglas
Slovak director Sláva Daubnerová doesn't back off the characterizations – from the opening notes, Humbert is a ruthless sexual predator with no grey shadings, thoroughly amoral and filled with loathsome self-pity. But she places him in a morally ambiguous universe. The rotating stage spins almost constantly, scenes melt and divide, video images add layers of fantasy and guilt to the narrative, Humbert lumbers around the stage off-balance – all creating a powerful sense of vertigo, a world unmoored from conventional notions of right and wrong. The question is, how far can it go? In the atmosphere that Daubnerová creates, anything seems possible. The stage is perpetually dark, giving the few points of light – living room lamps, car headlights, traffic signals, a motel sign – unusual impact and ominous connotations. Even the chorus that appears on stage periodically as Humbert's judges seems swallowed by the void. Boris Kudlička's ingenious set shows the action unfolding in several places simultaneously, and with an almost constant barrage of video projections, the overall visual effect is unsettling – confusing at times, but imbued with a sense of dread and unpredictability.
- Frank Kuznik , Backtrack
Wie in Wiesbaden 2011 war die szenische Umsetzung auch in Prag einer Frau anvertraut, der Regisseurin Slava Daubnerova. Shchedrins Oper ist nicht nur musikalisch, sondern auch szenisch schwierig zu realisieren, die Erzählebene ständig wechselnd, zwischen der Retrospektive (das Stück beginnt bei Shchedrin mit der Gerichtsverhandlung, in der Humbert Humbert zum Tode verurteilt wird) und der Gegenwart der Handlung. Viele kurze, kleinformatige Szenen erfordern eine Bühnenbildlösung, die raschen Szenenwechsel zulässt.
- Sune Manninen , Online Merker
Stage Highlights
At a glance: Sláva Daubnerová: news & press